The Secret World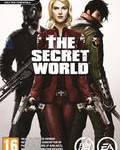 Tänk om din värsta mardröm skulle komma till liv. Föreställ dig en digital värld där vampyrer jaga människor i smutsiga Londons nattklubbar, där varulvar lurar i kloakernanedanför Seoul, och där dem odödliga lever på levande byten i skuggan av New York City. Detta är förutsättningen för The Secret World, Funcoms senaste massivt multiplayer online spel som utspelar sig i dagens moderna värld. The Secret World har en värld där varje konspirationsteori, myter och legender är sanna.The Secret World är ett MMORPG spel som utvecklas till PC och XBOX 360 av Funcom. Spelet baserar sig på myter, urbana legender och populärkultur. Funcom säger att spelet kommer öppna en helt ny generation för dagens MMORPGn.
Spelet är fritt från nivå-baserad utveckling (levels) och klasse
r som har varit den grej i spelet som funcom fått bäst respons på. Spelet kommer istället kretsa kring förmågor (skills) där alla karaktärer kan ha alla för mågar. Spelaren har en vallmöjlighet på runt 500 olika förmågor som man kan använda sig av, 16 förmågor kan aktiva på samma gång, åtta direkta handlingar och åtta passiva buffar.
Spelarna kommer att vara med i en av tre rivaliserande hemliga sällskap, Templares, Dragon och Illuminati. Spelet utspelar sig i nutid men alla myter, konspirationsteorier och legender är sanna. I spelet kommer man besöka existerande platser som London New York och Seoul men även mytiska platser som Agartha och Eldorado.Funcom har gett spelarna en otrolig värld att spendera sin fritid på, med en otroligt stor värld med äventyr och spännande uppdrag så att du kan bli helt galen. Tröttnar spelarna på den stora världen så kan man bara sätta sig i en kö för att köra klassisk pvp (player verses player) för att testa sin förmoga mot andra spelare.Spelet kåstar runt 120 kr i månaden som alla andra moderna m
morpg spel men det som gör så att man vill stanna kvar på just The Secret World är att funcom har låvat att göra 1 stor patch/uppgradering i månaden. I patcherna kommer dem skicka ut nya vapen, kontinenter, monster, pvp och mycket mer.
Ni kan säga vad ni vill om funcom och Age Of Conan, men det går åtminstone inte att klaga på deras senaste spel The Secret World eftersom dem har slåt marknaden med storm!